Appropriate Packaging Award
"Beer Gift Carton: A Packaging Form that Reduces Discarded Material"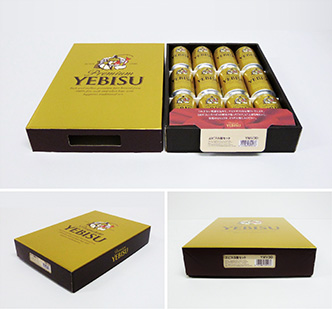 Nippon Tokan Package Co., Ltd.
SAPPORO BREWERIES LTD.
In order to minimize inventory material loss which is discarded every time a product is revised, we have developed a reasonable gift form that takes into account environmental concerns. We have added a new product identi cation part (POP) and enabled recognition of the product through an opening on the lid. By replacing only the identifying parts, all gifts with the same shape can share the same covering.