President of Japan Packaging Institute Award
"Japanese Rice Gift from IWATE"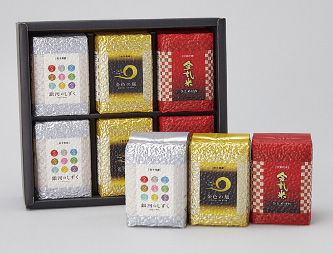 JUNJOUMAI IWATE Co., Ltd.
Akazawa Paper Industry Co., Ltd.
Dai Nippon Printing Co., Ltd.
We have developed a gift package which enables tasting and comparing the new rice brands, "GINGA NO SHIZUKU" "KONZIKI NO KAZE" and "HITOMEBORE" in standard 450g gadget type vacuum packaging. We incorporated a checkered pattern into the design, and used matte film and washi (Japanese paper) to provide a sense of rich and premium to the gold and silver glow. The color scheme is clearly divided to understand the contents easily.