President of Japan Productivity Center for Socio-EconomicD evelopment Award
"Improvement of Package for Fan-propeller of Commercial Air-Conditioner Outdoor Unit"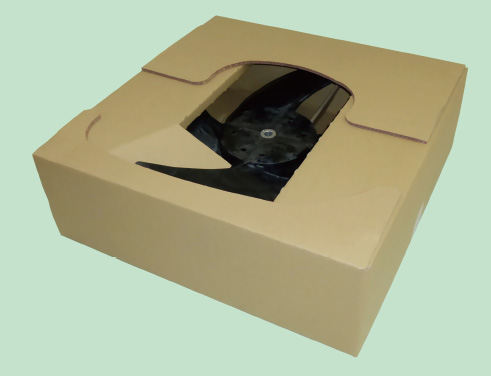 DAIKIN INDUSTRIES, LTD.
TSUWASANGYOU CO., LTD.
Oji Container Co., Ltd.
Previously, the fan-propeller of outdoor unit for commercial air-conditioner was fixed in a carton with multi-piece of injection foam material at the time of transportation. It required skill to handle the material, but we have developed A-type carton which fixes propeller with inner flap, and bottom pad which protects the sides and prevent propeller from rotating. These aspects enable fixing the propeller fan in the carton without injection foam material. It can be set up easily by anyone, and assemble time has been reduced to about 1/4 of the previous.